Tutorial Title:
Metasource-Based Physical Layer Security for Future Wireless Networks
Date: Monday June 19, 2023 @ 10:00 am – 1:00 pm

The physical-layer security (PLS) is a promising concept to complement the cryptographic technologies at upper layers in wireless networks. Various channel-based approaches, e.g., secret-key extraction, directional modulation, and artificial-noise injection, have been conceived to exploit wireless channel characteristics in providing PLS.
Recently, legitimate channel-gain-mapped sources have been developed to constitute a novel technology of the physical-layer secret key generation, referred to as metasource-based secret key (MBSK).  In contrast to the channel-based approaches, the MBSK technology not only promotes the actual realisation of the PLS concept but also induces green communications for future wireless networks.
This tutorial introduces the MBSK technology through discussing its design principles, the latest advantages, the challenges, and the road ahead in the research.  Our hope is to facilitate researchers who might have interests in the PLS concept would like to kick-start their understanding of recently developed techniques in the MBSK realm.
The content of this tutorial is as below:
Information-theoretic PLS models 
Shannon's communications security 

Wyner's wiretap channel 
Metrics for PLS evaluation 
Secrecy rate 

Error probability difference between Bob and Eve 

Secrecy energy efficiency 

Secrecy margin 
Channel-based PLS techniques
Secret-key distillation 

Directional modulation 

Artificial-noise injection 
Metasource-based PLS techniques 
Modulation mapping pattern 

Constellation design pattern 

Channel-coding pattern  
The road ahead
MBSK generation methods

MBSK pattern design

Rich scattering propagation

Cross-layer security

Federated learning for privacy
Dr. Dr Yuli Yang obtained the Ph.D. degree in Communications & Information Systems from Peking University, China. Since Dec. 2019, she has been a Senior Lecturer with the University of Lincoln. Before joining Lincoln, she was with the University of Chester, Meliksah University, and KAUST on various academic positions. Her industry experience includes working as a Research Scientist with Bell Labs Shanghai and an Intern Researcher with Huawei Technologies.
Tutorial Title:
Digital Twin for 6G: Taxonomy, Research Challenges, and the Road Ahead
Date:  Monday June 19, 2023 @ 10:00 am – 1:00 pm

6G networks require the stringent quality-of-service (QoS) requirements in terms of very high data rate, ultra-high success reception rate, and very low latency. Supported by high QoS wireless communications, digital twin has become a game-changing technology in many applications including smart city, manufacturing, automotive, gaming, entertaining, and climate resilience. Edge computing-based wireless ultra-reliable and low-latency communications (URLLC) in 6G has been considered as a key technique to realise the full potential of digital twin. At the same time, Open RAN (O-RAN) Alliance is actively working towards transforming the radio access networks (RAN) industry in a way that both its physical and logical RAN products will be more open, smarter, interoperable, and scalable than contemporary deployments. In this way will be possible to address the inevitable traffic overload of the current networks caused by an expected mobile data traffic explosion, which according to ITU-R will be up to 5016 exabyte per month. Also in this context, the novel and recent concept of DT will play an important key role. Indeed, empowered with artificial intelligence (AI) and machine learning (ML) based mechanisms, DT will support the development of key functionalities of O-RAN architecture like non-real-time (Non-RT) and near real-time (Near-RT) RAN intelligent controller (RIC) modules, used to perform powerful AI aided network performance optimisations. This tutorial discusses a joint communications and computation design of URLLC multi-tier computing in 6G that supports digital twin networks, as well as a possible DT based approach for the implementation of both Non-RT and Near RT modules in O-RAN. Fundamental requirements, but also enabling technologies, visions, and future challenges will be discussed.
Dr. Trung Q. Duong (IEEE Fellow and AAIA Fellow) is a Chair Professor of Telecommunications at Queen's University Belfast, U.K. and a Research Chair of the Royal Academy of Engineering, U.K. His current research interests include optimisation, signal processing, and machine learning in wireless communications. He has published more than 420+ published papers with 15,700+ citations and h-index 68. He has served as an Editor for many reputable IEEE journals and been awarded best paper awards in many flagship conferences. He is the recipient of the Royal Academy of Engineering Research Fellowship (2015-2020) and the prestigious Newton Prize 2017. He is a Fellow of IEEE and a Fellow of AAIA.
Dr. Antonino Masaracchia (Member, IEEE) received the Ph.D. degree in electronics and telecommunications engineering from the University of Palermo, Italy, in 2016. From 2017 to 2018, he was a Post- doctoral Researcher at the Sant'Anna School of Advanced Studies, the BioRobotics Institute. Since September 2018, he has been a Research Fellow with the Centre for Wireless Innovation, Queens University Belfast, U.K. His research interests include fifth generation (5G) and beyond 5G networks (6G) oriented services, convex optimization and applied machine learning techniques to wireless communications, reconfigurable intelligent surfaces (RIS), UAV-enabled networks, and ultra-reliable and low-latency communications (URLLC). He has been awarded with the Seal of excellence for the project proposals UAV-DRESS and UAV-SURE, submitted under the Horizon Europe Marie Skłodowska-Curie Actions in 2020 and 2021 respectively. He is actively working in collaboration with industrial partners in the context of Open RAN (ORAN) architecture.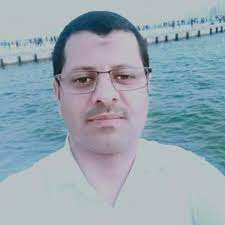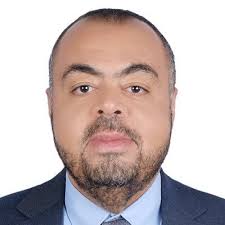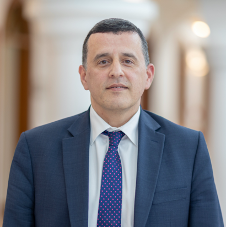 Tutorial Title:

Advancing the Frontiers of Semantic Communication: A Comprehensive Exploration of Techniques, Applications, and Future Prospects
Date: Monday June 19, 2023 @ 3:00 – 6:00 pm

Nowadays, semantic communication is gaining significant momentum due to its potential to revolutionize the existing data-driven communication infrastructure, transforming it into a more universally intelligent, goal-oriented, and semantically-informed networking system. The adoption of semantic communication promises to enhance the efficacy of communication systems by enabling them to comprehend and process contextual meanings, leading to more relevant and personalized exchanges between entities. This transformative capability is a crucial factor in shaping the future of communication systems, as it unlocks the potential for more sophisticated, automated, and efficient interactions in diverse domains such as e-commerce, healthcare, and education. Consequently, the adoption of semantic communication represents a promising avenue for research and development, with wide-ranging implications for advancing intelligent systems.
In this tutorial, our aim is to provide a comprehensive understanding of semantic communications. We begin by answering the "what" and "why" questions in semantic transmissions before delving into the corresponding ecosystems, which include theories, metrics, datasets, and toolkits. We also present a taxonomy for research directions in this relatively nascent field. Additionally, we explore various machine learning and distributed learning strategies that can be employed to enhance semantic communications and facilitate effective knowledge sharing. We will focus on key techniques such as representation learning, knowledge graph construction, reinforcement learning algorithms, and transfer learning techniques. During this tutorial, we will discuss how these methods enable machines to better comprehend human communications, effectively participate in semantic information exchanges, and foster greater collaboration between humans and machines. As a case study, we will delve into implementing these strategies in real-world applications, demonstrating their ability to promote more efficient and goal-oriented communications across diverse domains. The tutorial is concluded with a detailed discussion of novel perspectives and future directions for semantic communications, with a particular emphasis on deep learning-enabled semantic communication systems.
Dr. Abdullatif Albaseer (Member, IEEE) received an M.Sc. degree in computer networks from King Fahd University of Petroleum and Minerals, Dhahran, Saudi Arabia, in 2017 and a Ph.D. degree in computer science and engineering from Hamad Bin Khalifa University, Doha, Qatar, in 2022. He is a Postdoctoral Research Fellow with the Smart Cities and IoT Lab at Hamad Bin Khalifa University. He has authored and co-authored more than twenty conference and journal papers in IEEE ICC, IEEE Globecom, IEEE CCNC, and IEEE transactions. He also has sex US patents in the area of the wireless network edge. His current research interests include semantic communication, federated learning over wireless network edge, IoT, smart cities, and cybersecurity in smart grids. 
Dr. Mohamed Abdullah (Senior Member, IEEE) received his B.Sc degree from Cairo University in 1996. He received his M. Sc. and Ph.D. degrees from the University of Maryland at College Park in 2001 and 2006, respectively. From 2006 to 2016, he held academic and research positions at Cairo University and Texas A&M University at Qatar. Currently, he is a founding faculty member with the rank of Associate Professor at College of Science and Engineering at Hamad bin Khalifa University (HBKU). His current research interests include wireless networks, wireless security, smart grids, optical wireless communication and Blockchain applications for emerging networks. Dr. Abdallah has published more than 150 journals and conferences and four book chapters, and co-invented four patents. Dr. Abdallah is the recipient of the Research Fellow Excellence Award at Texas A&M University at Qatar in 2016, the best paper award in multiple IEEE conferences including IEEE BlackSeaCom 2019 and the IEEE First Workshop on Smart Grid and Renewable Energy in 2015, and the Nortel Networks Industrial Fellowship for five consecutive years, 1999-2003. Dr. Abdallah professional activities include an associate editor for IEEE Transactions on Communications and IEEE Open Access Journal of Communications, Track co-chair of the IEEE VTC Fall 2019 conference, a technical program chair of the 10th International Conference on Cognitive Radio Oriented Wireless Networks, and a technical program committee member of several major IEEE conferences.
Dr. Ala Al-Fuqaha (Senior Member, IEEE) received a Ph.D. in computer engineering and networking from the University of Missouri–Kansas City, Kansas City, MO, USA, in 2004. He is currently a Professor with Hamad Bin Khalifa University. His research interests include the use of machine learning in general and deep learning in particular in support of the data-driven and self-driven management of large-scale deployments of the IoT and smart city infrastructure and services, wireless vehicular networks, cooperation and spectrum access etiquette in cognitive radio networks, and management and planning of software-defined networks. He is an ABET Commissioner and Program Evaluator. He also served as the Chair, the Co-Chair, and a Technical Program Committee Member of multiple international conferences, including the IEEE VTC, IEEE Globecom, IEEE ICC, and IWCMC. He serves on editorial boards of multiple journals, including the IEEE COMMUNICATIONS LETTER and the IEEE Network Magazine.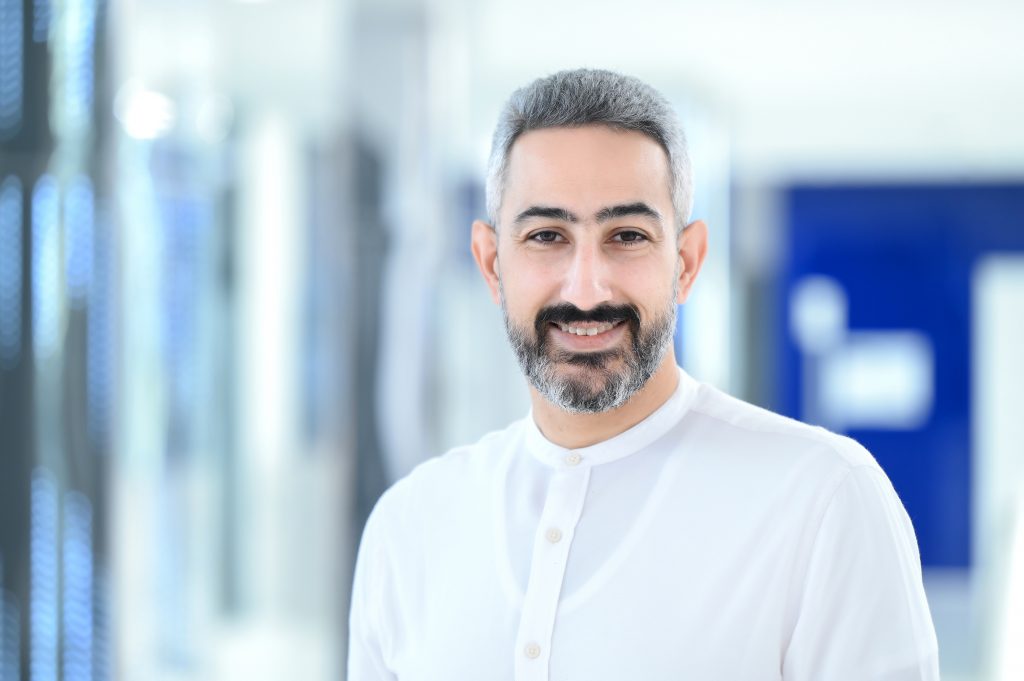 Tutorial Title:

 Empowering Decentralized Metaverse Security

Date: Monday June 19, 2023 @ 3:00 – 6:00 pm

The metaverse is a virtual world that is being increasingly explored as a new frontier for communication, collaboration, and commerce. However, as the metaverse evolves, trust and interoperability issues have emerged as significant challenges that must be addressed.
Trust is a critical issue in the metaverse because it is a virtual world where users interact with one another and engage in various activities. Without trust, users may be hesitant to participate in the metaverse, which would limit its growth and development. Interoperability is also a significant challenge in the metaverse. The metaverse comprises many different virtual worlds, each with its unique set of rules and protocols. These virtual worlds may not be able to communicate or interact with one another, making it difficult for users to move between them and participate in the full range of activities that the metaverse has to offer. Therefore, the goal of this tutorial is to:
To provide an overview of the current trust and interoperability issues in the metaverse and their impact on the growth and development of the virtual world.

To explain the various strategies and technologies that can be used to address trust and interoperability issues in the metaverse.

To demonstrate how to implement these strategies and technologies in practical examples and case studies to simulate the Metaverse environment.
Dr. Moayad Aloqaily  received a Ph.D. degree in Computer Engineering from the University of Ottawa, Canada, in 2016. He has been with different industries, he was a Senior Researcher and Data Scientist with Gnowit Inc., 2016-2019. He also worked with Cheetah Network Canada from 2019-to 2020. He is the Managing Director of xAnalytics Inc., Canada, since 2019. He was an Instructor with the SYSC Department, at Carleton University, Canada, in 2017. From 2018-2019, he was an assistant professor at the American University of Middle East (AUM), Kuwait. From 2019-2021, he was the Cybersecurity Program Director and an assistant professor at the Faculty of Engineering, Al Ain University, UAE. He is currently with the Machine Learning Department, Mohamed Bin Zayed University of Artificial Intelligence (MBZUAI), UAE. He was the recipient of many honors and awards, such as best paper awards of 2020 Ad Hoc Networks Journal, 2021 Computer Networks, 2022 IEEE IWCMC, 2022 IEEE MeditCom, 2022 IEEE GlobeCom, and 2023 IEEE Metaverse. His current research interests include the applications of AI and ML, blockchain solutions, and sustainable energy and data management. Dr. Aloqaily has chaired and co-chaired many IEEE conferences and workshops. He is serving on the Editorial Board of many prestigious journals and guest editor in many journals. He has also been appointed as the Co-Editor-in-Chief of IEEE CommSoft TC eLetter in 2020. He started his Special Interest Groups on Blockchain and Application as well as the Internet of Unmanned Aerial Networks. He is an IEEE Senior Member, ACM Member, and a Professional Engineer Ontario (P.Eng.). He is the founder and director of artifitialleap.ai laboratory.